---
President: Raley Downing
Vice President: Mason Leifeste
Secretary: Jaycee Littleton
Treasurer: Harlie Groom
Queen: McKenna Mitchell
I grew up with my two older brothers, Trinton and Clayton Downing. We traveled all over the state for rodeos. Most summers, the three of us would work cattle for our dad, John, where we learned many life lessons and useful skills. My sixth grade year, I began showing Charolais heifers and slowed down with the rodeos. Once I got into high school, I became very involved in FFA and began raising my own Charolais. I soon realized that my passion was to raise quality show cattle and help future 4H and FFA members pursue their dreams. I quit rodeoing to to focus on my cattle and getting my degree in Animal Science Production at Texas Tech University.
I'm a 15-year-old Freshman at C.H. Yoe High School in Cameron, Texas. I live on a ranch in central Texas just outside Cameron with my dad, mom, brother, and sister. My family owns a purebred Charolais and commercial Brangus herd, as well as a club calf operation, where we sell and market steers and heifers year-round. My dad runs the ranch and owns his own custom cattle fitting and showing service and my mom works in administration for Livestock Nutrition Center, a livestock feed company, in Cameron. As you can figure out by now, we are a ranching family through and through. My grandfather, Dr. Lloyd Leifeste and my grandma run a veterinary hospital in Kerrville. My mom's parents live right up the road from us. My Papa Stan has been in the cattle business for over 65 years and plays a very important role in our cattle operation. With that many years under his belt, he's full of all kinds of cattle knowledge. If you don't believe it, just ask him! The late nights in the barn, the thousands of miles traveling down the road, and the friends and connections I make at these shows are just a few reasons I want to serve as a TJCA officer. Those are memories that I will never forget. I want to do my part in giving back to a breed that has been so good to me and my family. Serving on this board in any capacity would be such an honor and one that I would take great pride in. I love the Charolais breed and I would love the opportunity to represent its members!
I am a high school senior who is ready to start college next fall. I will be attending The University of Oklahoma where I will major in pre-pharmacy and double minor in business and animal science. I am the valedictorian of my class as well as FFA, Student Council, 4-H, National Honor Society, and Class President. I served as our volleyball captain this year and am also FCCLA Secretary. I am involved in many avenues of community service including blood drives, canned food drives, and highway cleanups. I spend my time balancing my rigorous academic schedule with the life I love on the ranch. Chuch is a big part of my life as I volunteer with the children's church and outreach ministries. I recently started a business customizing Hey Dude shoes! Although I am busy, I would not trade the life I lead for anything.
My name is Harlie Delane Groom and I was born on the 29th day of June, 2006 in Plano, Texas. My parents are Terry and Rebecca Groom. I have one younger sister, Anabelle Groom.
I spent my early childhood days in Lucas, Texas just outside of Allen. We lived in a midsize "town" that everyone considered to be the "country", partly because everyone had to build on a minimum 1.5 acres of land or larger.
We were a typical family. My mother worked in healthcare and my father is an engineer. I attended a childcare center at my mothers work until entering elementary school. From the age of 3 to 6 years I spent most of my days in the gym. I was on a competitive gymnastics team. I also spent many hours a week at church as I was very active in the youth programs and choir.
As a young child I enjoyed riding my bike, playing basketball, shooting my compound bow and camping with my family. I attended Lovejoy ISD from Kindergarten through December of my 4th grade year.
During the spring time of 2013-2015 my family and I followed my cousins around showing Black Angus. I loved helping them bathe and comb their heifers, although they would never let me help them on show day. This is when I feel in love with showing. My family made a huge commitment to leave our big house on 1.5 acres of land and move a little further south so I could show heifers. We moved to 30 acres of land in Godley, Texas where we would live for just over a year before purchasing a much larger parcel of land in Rio Vista, Texas. I attended Godley Intermediate School from 4th grade through 6th grade. I then attended Rio Vista Junior High for 7th grade. I currently live with my father, mother and sister in Grandview, Texas where I currently am a Freshman in High School. I participate in 2 4H Clubs in my county, Friendship 4H and Grandview 4H, County Council as well as Grandview FFA. I am currently the 3rd Vice President for Friendship 4H and Secretary for County Council. Most recently I was elected as the Historian of Chisholm Trail District FFA. I am on the Grandview FFA Livestock Judging Team and the Chapter Conducting Team.
I spend my summers attending livestock shows and most importing Sky Ranch. This year I will be attending their leadership in Colorado where I will gain more confidence and skills to be youth leader next year.
I attend Field Street Baptist Church.
I will close out this autobiography with the most important part of my life. I have a great love for God and family. Although we currently live in the city of Grandview our farm is only 20 minutes up the road. We have approximately 40 head of cattle, 5 dogs and way too many barn cats. I enjoy spending time at the farm with our animals and helping my mother cut and bale hay. We aren't perfect, but together we have the perfect family for us.
I am a fifth generation farmer in the, what was a small town of Justin, Texas. My family works a large scale farming and registered Charolais cow calf operation leading me to be born into a world of agriculture. I take on the challenge of this industry everyday by striving to be the best I can. "I believe in the future of agriculture", E. M. Tiffany once wrote. I read these simple seven words, and knew that was implanted into my mind, because that is my motto as I go by every day.

I am from Longview where my family raises charolais and commercial cattle. Besides showing heifers, I also enjoy playing volleyball and fishing. I also enjoy working with and showing market goats. I am a hard worker and very dedicated to reaching my goals.


My name is Haden Coleman and I am an upcoming senior at Trinity High School. I am in many different clubs, sports, and extracurricular activities. I have been showing livestock ever since I was eight years old, and I have been showing cattle ever since I was a freshman in high school.
My name is Brittnee Hamilton. I am the 19 year old daughter of Tom & Mindy Hamilton from Marlin. I started out as a freshman with a scramble certificate with my first heifer. Don't get me wrong, I have always had animals, but it was sheep not cattle. My passion for cattle was almost immediate. I love the people in the industry along with the family atmosphere which encouraged me to join the junior board of TJCA as a historian and then the south reporter. I was lucky enough to be awarded an AIJCA scholarship in 2019. After high school graduation, I took two years to focus on college at Texas A&M where I am currently a junior. I am majoring in Animal Science with a minor in Horticulture. I am a member of the Texas Aggie Cattle Women's Association. I am also the proud Charolais breeder of Circle H Charolais in Marlin, a small cattle business that is growing in quality more than quantity. I will graduate in December 2022 with my bachelors degree. I plan to continue my education and get my masters degree before becoming an extension agent along with continuing to increase and improve Circle H Charolais.
---
Do You Like Our Site? Share With Your Friends!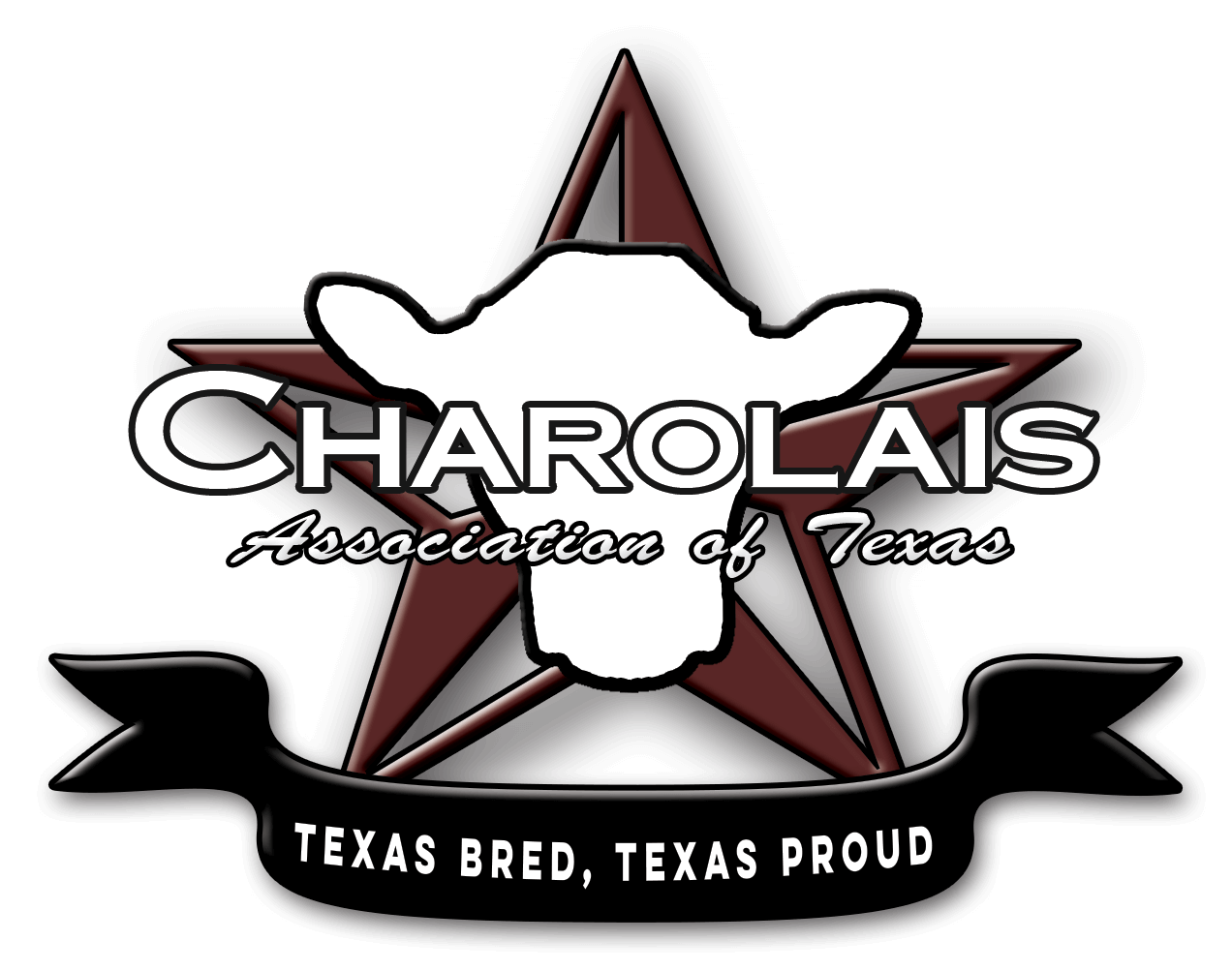 ---
Join our growing membership and keep up to date with the latest news from the Charolais Association of Texas!